Amalia Nolan scores new friendships with students at BHS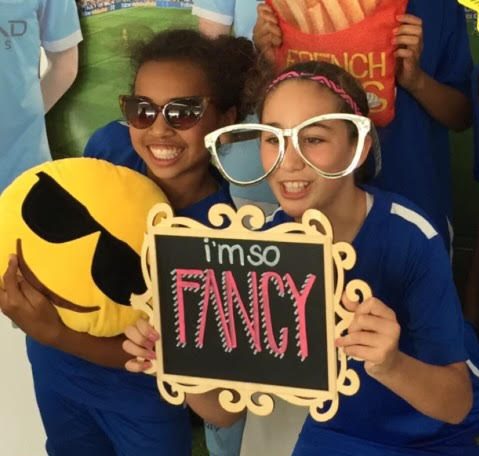 Walking around school, you always see something different. But this one girl has an extra spark to her. A beautiful young girl, with black curly hair, with a personality as big as her heart. The girl I'm talking about is Sophomore Amalia Nolan. She plays soccer and volleyball for Buena as well.
Varsity girl soccer games are so intense, you can feel the drive and energy from the girls. Every player is unique in their own way, Although this one particular girl named Amalia Nolan is very well known around Buena. She is an incredibly talented player. She's always trying her absolute best in games. Nolan definitely has the bulldog spirit! 
Amalia has been playing soccer ever since she's been able to walk. Although she has played other sports before. Such as: cheer, gymnastics, karate, and even did wrestling in middle school, and played the position of libero in volleyball. 
Amalia discussed how she's always pushing herself in every game and how her teammates and coaches always push and encourage her to do the best that she can. 
 "My whole life kinda revolves around sports, it's like a distraction for me," Nolan said.
Throughout her sports career, Nolan says "I have had the support from my mom and dad. I try harder and harder in every game and always give 100%. I work hard for them because they always make time for me and take me to games, pay for my gear, and pay for me to play in the first place." Nolan wants to thank them for the unconditional support they give her. 
Amalia Nolan has a role model, her friend Destiny who plays soccer just like her. Destiny plays pro soccer in the Oxnard United club. Amalia tries her absolute best for her friend Destiny because she looks up to her, seeing how Destiny has gone through many challenges in her past and fighting her way to the top.
"If my friend Destiny can push her way to the top while trying her hardest, then so can I," Amalia said. Amalia has impacted many lives with her contagious laugh and amazing talent around the school.
Even though Amalia is always excited about sports. She's a kind-hearted person as well and tries her absolute best in school. Though times are tough she still pushes through the tasks of homework and outside activities.  
Nolan absolutely loves Spanish with Profe. Bradvica, many laughs, and jokes are shared in that class and it keeps her very entertained. English with Mrs. Ensminger is also very fun for her. 
Confidence is always key to having a positive mindset, Nolan carries that in herself, No one can stop her! Amalia sees herself as a butterfly because they're so elegant and free, but may look small and fragile. When in reality they soar around strong as can be, doing their own thing, while everyone watches their beautiful colors on their wings.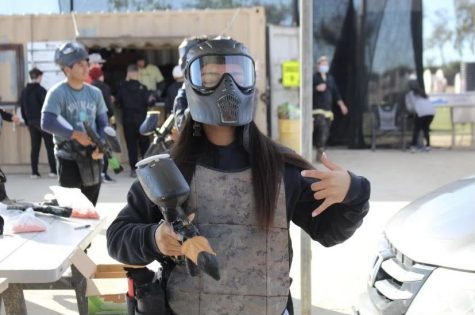 Amalia has a vigorous social life and her friends have helped her through tough times, especially her friend Nate. She is very thankful to have every single one of them in her life and shares countless memorable moments with them. Amalia sees herself at a high point in her life and feels that she is doing well, and hopes to continue this pace and get support from friends and family. 
Leave a Comment
About the Contributor
Daisy Rios, Staff Writer
Daisy Rios is a 1st year journalist, and a staff writer. In her free time she loves to find new music to listen to and vibe along. She loves to dance with...