Jenny Han spreads success over her amazing trilogies into films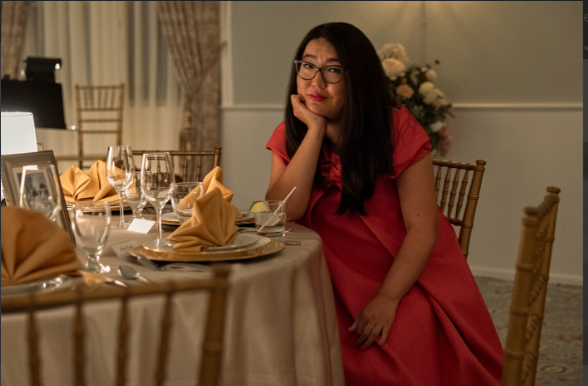 From To All The Boys I've Loved Before to The Summer I Turned Pretty, Jenny Han has been able to spread love stories around the world. Han's ability to bring representation to Asian-American teenagers in mainstream media gives more cultural representation on family, friendship, and love that is absent in our culture.  
Jenny Han is the #1 New York Times bestselling American author of young adult fiction books and is best known for writing the To All The Boys I've Loved Before trilogy. Because of the popularity of the series, it was adapted into a trilogy of films on Netflix, following the story line of Han's series. Han also received recognition for The Summer I Turned Pretty, which is another trilogy,turned into a film series by Amazon Prime.
To All The Boys I've Loved Before follows Lara Jean Covey, played by Lana Condor, who has written five secret love letters to the crushes she's had in her life. They suddenly get sent out which results in Lara Jean facing each of her past crushes reactions. But one particular past crush, Peter Kavinksy, played by Noah Centineo, finds this intriguing and offers Lara Jean a plan. They form a fake relationship while Lara Jean finds out that her letters may have given her a chance to see things in a different perspective with love. 
"
No matter how I did my hair, I was never going to look like any of my idols… As an Asian-American girl I didn't have that experience.
— Jenny Han
Since this was Han's first time having one of her books turned into a film, she mentioned in an article that she wrote on Gulf News that she insisted that the lead role for Lara Jean had to be Asian-American. During the interest of making a movie, a producer told Han that if the actress has the spirit of Lara Jean's book character, the race doesn't matter. Which Han responds, "her spirit is Asian- American. That was the end of that." 
"I've read and seen To All The Boys I've Loved Before and what I really like about it is that it portrays young girls very well," senior Lisette Flores said. "It showed that we can accidentally make mistakes and have a good outcome after everything." 
The film adaptations  of the trilogy were a hit and readers became more interested in Han's books. The Summer I Turned Pretty became very popular and follows Isabel 'Belly' Conklin, played by Lola Tung, who goes to her family friend's beach house every year over the summer. Her mother's best friend, Susannah, has two sons including Conrad, played by Christopher Briney, who Belly has liked for years. He's always seen her as a little sister, but  one summer everything changes for Belly's love life  and their relationship. 
"I really liked the characters in the show because I read the books and it showed a good representation of them," sophomore Lyndie Brown said. "Conrad Fisher definitely caught my attention, I was on his side during the show and the plot was very intriguing since I watched the episodes back to back." 
Han's success from both her bestselling series has paid off as there will be a spin off show of Lara Jean's sister, Kitty, played by Anna Cathcart, who goes to the same Seoul high school that her mother attended. She transfers to the school to be with her long-distance boyfriend, but quickly finds out that things are not what they seem. This new upcoming show is set to stream  May 18, 2023 on Netflix, where many cannot wait to see Kitty's love life unravel.