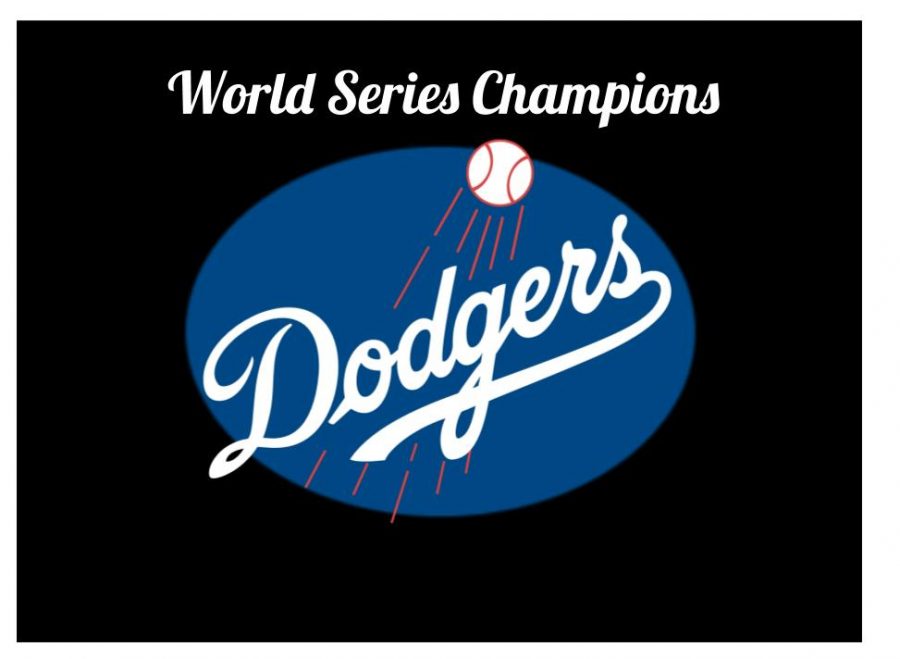 Madeline Marshall
The Los Angeles Dodgers beat the Tampa Bay Rays 3-1, and took home the 2020 World Series trophy during the strangest year in baseball history. The shortened season due to the COVID-19 forced every team to push themselves to the best of their abilities. Both the Los Angeles Dodgers and the Tampa Bay Rays proved their strength during these crazy times by facing off in the World Series.
During the regular season, the Dodgers had a .717 winning percentage, while the Rays had a .667 winning percentage. The Rays beat the Houston Astros in game seven of the American League championship, and the Dodgers beat the Atlanta Braves also in the seventh game of the National League championship.
This six game World Series was full of surprises. One of the most exciting moments was in game four, the Dodgers led 7-6 at the bottom of the ninth inning, when what felt like a series of mistakes allowed the Rays to gain two more runs and win the game.
Buena sophomore and lifetime Dodger fan Sophie Tchiprout was very happy to see the team effort from the Dodgers to grasp the World Series title. 
"I feel like there was no one who significantly did the most during the World Series," Tchiprout said. "Everybody contributed for sure. But Kershaw did really well for once in the postseason." 
Winning a World Series title is a dream for any professional baseball player, but it was particularly special to first baseman and outfielder, Cody Bellinger. This year Bellinger can share the winning experience with his father Clay Bellinger, who won the World Series twice with the New York Yankees.
"I will say Corey Seager was one of the best players throughout the playoffs and World Series," Foothill high school sophomore and Dodger fan Jazmine Guzman said. Corey Seager seemed to be at it again this year, earning MVP of the 2020 World Series.
It has been a rocky road for the Dodgers leading up to this win, with this being their third World Series appearance in the past four years; one in 2017, 2018, and 2020. With 11 total World Series appearances, this has been their seventh World Series title, the last one being 32 years ago in 1988. This seventh World Series win ranks the Dodgers sixth in MLB for the most World Series titles.
"When the Dodgers won, I was really excited because I had grown up a dodger fan and have seen many players come and go, so it was really exciting to see how this team was the one to make it all the way through," Guzman said. 
2020 has been anything but a normal year for many, but the unity of the Dodgers quenched the thirst of Dodger fans during their 32 year drought.
"I think it was very crucial for us to really just play as a team. And it's important that everybody contributed," Tchiprout said.