VIEWPOINT: Powder Puff football is a misogynistic spectacle
April 25, 2022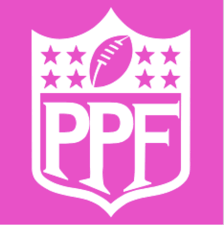 Everybody who experiences the world as a woman is no stranger to the casual misogyny in our day to day lives, but how much of it has truly been normalized to the point of unconsciousness?  Specifically in the realm of sports, women are consistently demeaned and minimized. Sadly, this is extremely apparent in the Powder Puff game.
To fully unpack the stigma attached to the Powder Puff game, we should start with the name. The term Powder Puff originated from a tool women used in the 1940's for their makeup to apply the powder to set the foundation of the face. The connotations of this word creates a more dainty and feeble idea of the game that some may consider "girly". Football is arguably one of the most violent sports, yet women are still being diminished to fragility while playing it.
The belittlement does not stop there. The rules are also changed to accommodate the belief that women are not capable of the difficulty or danger involved in tackle football. The mere alteration from tackle, which all other high school football games are, to flag football sets a precedent that women are incapable of the aggression of tackle football.This is untrue. 
I played tackle football for three years. Buena has girls on its own tackle football team. There are also local adult women's tackle leagues in Ventura. Women have consistently proven to be capable of playing this sport, so why do people continue to pretend that they can not?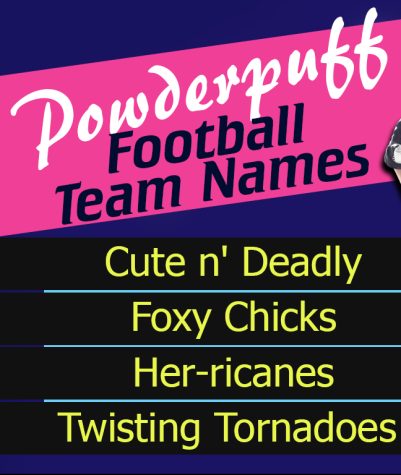 I have witnessed first-hand the genuine effect that the sexist roots of Powder Puff have on the students of Buena. I have overheard plenty of conversations around campus that highlight the misogynistic lens that so many students have been taught to view this game through. One of which included a student being skeptical of whether or not the girl playing quarterback could even throw a football. I would argue that if this game was being played by men, nobody would be questioning their capability to play a position that they were chosen to play.
This game even goes as far as to make fun of women by basking in the hilarity and embarrassment of men behaving like us. Along with having girls play football, the game involves boys dress up and take on an exaggerated, and often humorous, role of cheerleaders. The problem here lies not in men being cheerleaders, but in the circumstance in which they choose to do that and how they choose to portray the  feminine stereotypes. This is typically done with intentionally ridiculous uniforms, over-use of sexual dance moves, and mock flirting with men in the crowd.
The purpose of Powder Puff is to laugh at the idea of what it would be like if gender roles were reversed, which not only instills said outdated roles, but also diminishes women in the process. Because women's role in this game is to play a serious game and prove their ability in a difficult and "masculine" sport. While men's is to ridicule the position that women have been confined into.
Both are viewed as humorous but for different reasons. This game highlights that society thinks women could never be men and that any attempt at it is frivolous and laughable, and men would never stoop so low as to behave like women for anything other than the punchline of a joke.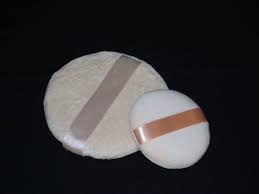 This is not to say that the entire tradition of Powder Puff should be discontinued. Admittedly, the game is beloved at high schools all over the U.S. and has given thousands of girls opportunities to try something new. However, it is far more important to understand the implications of the things that we, as a student body, participate in and decide whether or not we want to perpetuate those ideals. 
It is necessary for the Powder Puff game to be altered to adapt to society's updated views of gender roles and to create a more welcoming space for women in sports. To do this, the simplest and most obvious revision would be to change the name. This is football, and the name should reflect that instead of old-fashioned sexist beliefs about women's interests and capabilities. 
To take it even a step further, the singular Powder Puff game should be changed to a season of flag football available for anyone, regardless of their gender, to play as an alternative to tackle football. Only having a handful of practices and one game does not give girls an opportunity to showcase their ability to learn and play football. They barely have time to learn the rule book before they are thrusted onto a field and expected to prove themselves to a crowd that has already decided not to take them seriously. By creating this separate opportunity plenty of people would be getting the same opportunity to enjoy playing football without the negative connotations of Powder Puff.
The tradition of Powder Puff games was created in the 1940's as women began filling in to play football games while men were gone fighting World War II. Generations later, it became a high school homecoming tradition and over time became what we know it as today. The problem is that as equality progressed and changed, the game did not adapt to those changes. It is time to change that.