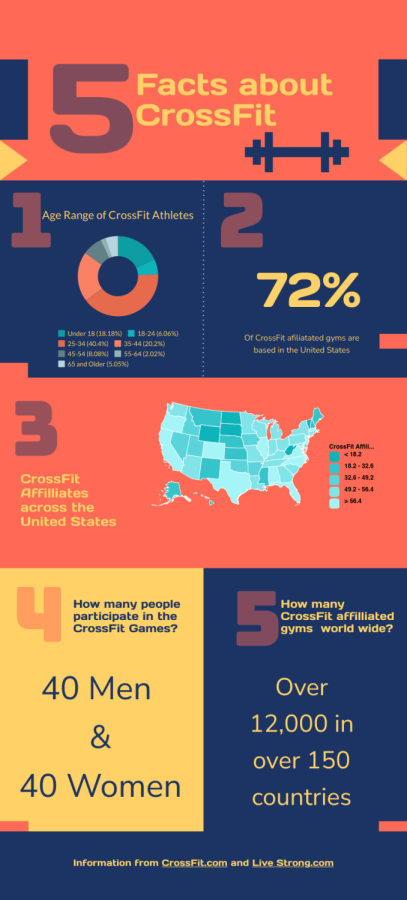 CrossFit sweeps nation, adaptable to all
December 9, 2022
CrossFit, A less well known sport, but one that is adaptable to those of all ages and physical abilities, is a combination of weightlifting, gymnastics, and cardio. Based upon constantly varied functional fitness movements done at a high intensity, Greg Glassman founded the "brand" in 2000. 
 "CrossFit is the best technology, and best answer we have to anti aging," CrossFit certified coach and owner of Ventura's Beachside CrossFit Nathan Doud said. 
While seemingly intimidating at first glance CrossFit is often known as the sport from the notorious CrossFit Games, where athletes with years of experience compete  for the title of "fittest man/woman on earth."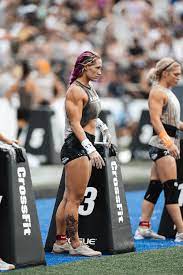 The sport has spread like wildfire across the nation and some of our very own staff participate in the pastime such as math teacher Noah Magana and teacher librarian Joel Levin. More seasoned athletes may be seen throwing hundreds of pounds around like it is nothing, or walking through obstacle courses on their hands. 
"It is not what you see on Instagram or on the internet, we are not expecting anybody to do that, that day," Magana said.
For newer and less experienced athletes, these movements can seem like unreachable goals, and unrealistic expectations. 
"Not just intimidating physiologically, but psychologically," Levin said.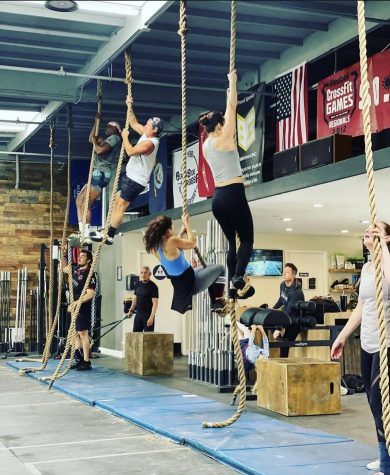 One of the defining characteristics of CrossFit is its ability to adapt.Every movement has an alternative, allowing everyone to participate according to their abilities, while still meeting the stimulus of the workout. 
"We [coaches] can always make a workout fit any athlete's abilities," crossfit certified coach Kai Torres said. 
CrossFit is a sport that is community based, most often in the form of group classes. In contrast to commercial gyms a CrossFit gym is one where you will almost always be working out with other people. 
"You have formed a mini tight knit community for an hour, three days a week," Levin said. 
Along with health benefits, the sport offers a variety of mental benefits too. The community helps build social skills and relationships between athletes. 
"Inherently human beings are social by nature. This is why small communities work so well," Doud said, "When you do hard things physically with other people, when you sweat together, when you struggle together, and when you achieve new things together; this helps build friendships and relationships."
In contrast with other sports that may only focus on one skill; gymnastics, running, weight lifting, CrossFit does a combination of everything. With new workouts everyday athletes are exposed to a variety of movements that prepare them for real life situations which is why it emphasizes functional fitness. 
"Even things as simple as jump roping. Yes, it's good for cardiovascular development," Doud said. "but also what it does is train coordination. Next time you trip over a curb you're not going to land on your face, but you are going to catch yourself with your feet." 
"
 CrossFit is the best technology, and best answer we have to anti aging"
— Nathan Doud
A proper CrossFit community will not only help you to become a better athlete, but also become a healthier person. A good CrossFit coach not only helps teach you about the sport but also teaches athletes about nutrition and other health aspects to help you become the most healthy version of yourself. Some, like Levin, describe CrossFit as a "transformative experience." 
"CrossFit can be used to accomplish any goal from improved health physically and mentally, to the highest level of fitness, attainable in athletic performance," Doud said.