OPINION: Why we should move away from car dependency
During Covid-19 the downtown area of Ventura was made more walkable with the closure of Main Street as a part of the Main Street Moves program and was extended to 2024, moving the downtown area towards more sustainable city design. Further out from Ventura we see issues with urban sprawl where suburbs keep building out away from the city, present all over America, it makes it clear we need to move towards changing zoning restrictions in each city to include mixed zoning for more sustainable cities.
American cities' zoning policies often separate downtown areas, residential areas, industrial areas, and commercial areas into different land zones, with certain restrictions. Usually separated into single family housing zones working their way up to dense urban areas.
While this was originally intended to ensure industrial areas were not in close proximity to homes, it has some other problematic effects. Namely, the focus on single family housing, particularly in zoning regulations, also was used as an excuse to separate neighborhoods.
According to volume 86, 2020 – Issue 1 in the Journal of the American Planning Association when referring to single family home R-1 zoning, "It lets a small number of people amass disproportionate property wealth, excludes many others from high-opportunity neighborhoods, and forces others to pay more for housing than they should."
According to a survey, single family zoning makes up more than two thirds of California, a ridiculous number because it has the highest population density in the United States. This caused problems later as single family housing was too spread out, setting the stage for the car dependency that is pervasive today.
Car dependency is the concept that certain city designs favor automobile transportation rather than other modes of transportation like public transit. We can't just add public transit because of the required lot sizes of single family homes, public transit added in suburbs would go unused, simply because of the lack of population density.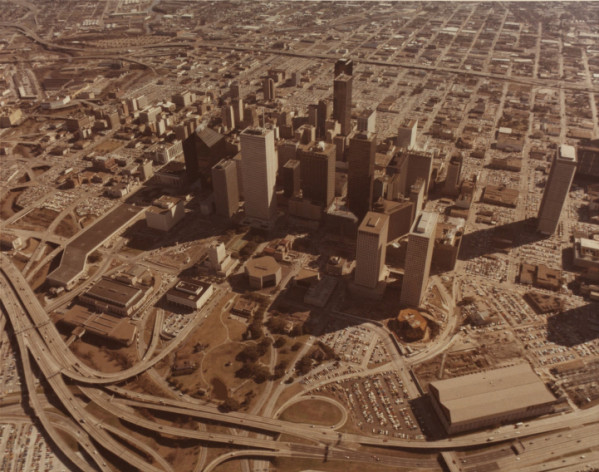 It is observable that the downtown area of Ventura is very walkable, likely due to its history, dating back to before automobiles were invented. As the city expands outward from downtown we start to see more car dependent urban planning, making it less walkable. This becomes a more significant problem as Ventura extends East.
With other cities in Ventura County expanding much later into the 20th century, we can see increased car dependency in cities like Camarillo, Oxnard, and Thousand Oaks, as well as being separated in two by the 101 Freeway. The freeway, which, like many other cities, was built right over socioeconomically disadvantaged communities, like the Tortilla Flats in Ventura.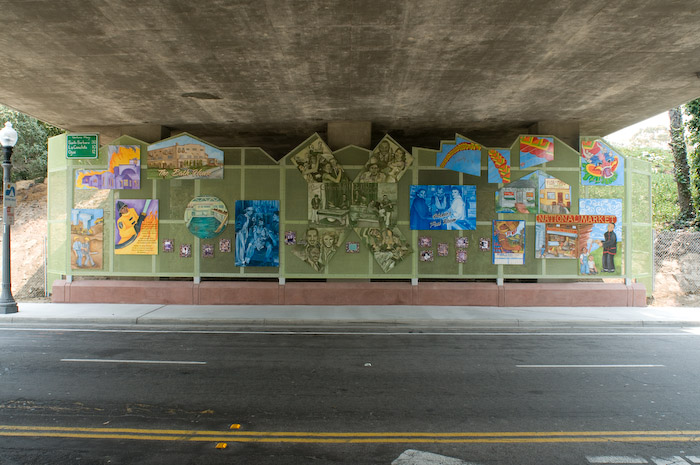 As the population grows, more single family homes are being added to existing suburbs. This creates an urban sprawl, a wasteland of wide roads, and carbon emitting houses that use too much space. This forces more people to use cars to get around, which means more traffic. So what is the solution?
I propose we move towards a walkable city, using mixed use zoning rather than conventional zoning practices. This is a newer model of urban renewal planning and is used in European cities.
Basically, the use of mixed use zoning combines both residential areas and commercial areas; meaning that there are grocery stores mixed with apartment rises and even with single family homes.
This creates "walkability", which measures how friendly a city is to walking to one's destination. Important to all of us, but especially those with disabilities. In many parts of Europe, going to the store or school is within safe walking distance. But, commonly in the U.S. we have roads with tiny walkways and barely a bike lane, separated by 2 lane highways with cars going at high speeds.
With the Main Street Moves program, we see that the downtown area has a high score of walkability. But, areas outside of that like west or east Ventura, or the area near Buena High School, has a low score.
In order to create more walkable cities we need to move towards changing zoning restrictions in each city to include mixed zoning or to include more buildings in individual municipalities.