Netflix welcomes throwback iCarly
It is the year 2010, you are sitting on the couch and you hear "in five, four, three, two, one". Then the theme song starts playing. ¨I know, you see, sometimes the world may change for me and be so wonderful". Just in those brief seconds you catch yourself instinctively singing along. 
Time has passed since "iCarly" was first released and able to watch on its main streaming service, Nickelodeon. Many of Buena's students prepared to binge watch a childhood throwback, "iCarly", as it was added to Netflix Feb. 8.
"The show recently joined the Netflix family and has enjoyed its time on the number 1 spot at the top 10 charts ever since, " as claimed by the republicworld.com.
Despite its surprising rating of 6.6/10 stars, the Nickelodeon show was successful long before it appeared on Netflix.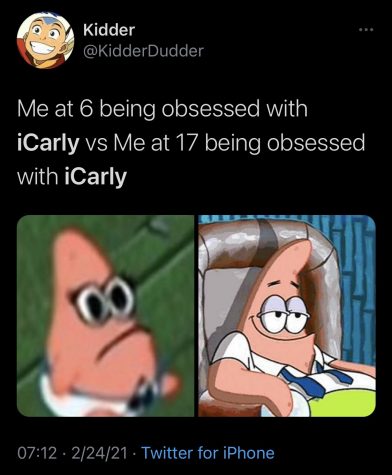 According to the republicworld.com, the tv show released in 2007 and "had the whole world under their feet when it first appeared…and ran for 6 successful years." 
The success of the show was no surprise to director and creator, Dan Schneider who also helped write Zoey 101, Drake and Josh, Victorious and many more. When filming for iCarly he was able to work with Miranda Cosgrove, who starred as "iCarly" main character Carly, and many others through the six seasons. 
As mentioned by aceshowbiz.com , the show takes place in Seattle, WA, and follows teen Carly "who lives with her twenty-something brother Spencer (Jerry Trainor) and produces her web casts from a makeshift third-floor loft studio with her sassy best bud Sam (Jennette McCurdy) and tech-savvy smitten friend Freddy (Nathan Kress)."
A handful of students already know the plot and for that reason they were pushed by a gust of nostalgia as the release of the show brought back reminiscences of their childhood. 
Junior Alma Zurita, remembers the show being very funny and entertaining, while also having a "catchy" theme song as well. I remember the show being entertaining with a fun group of supporting co-leads such as Gibby, Marissa Benson (Freddy's overbearing mother), and ¨T-Bo¨. 
Many others went to Twitter to share their excitement of the show being released with GIFs and emojis. Fans simply can not contain their excitement as they welcome an overload of iCarly fandom since directors announced a reboot. 
In the opinion of newsweek.com, "filming is not believed to have begun on the revival, but a 2021 release date is still likely. iCarly is one of the first shows announced from Paramount+, the rebranded version of CBS All Access that will expand the streamer to make it a rival to services like HBO Max and Peacock… However, it has not been announced how far the show is in its development process, it is likely to be a longer wait." 
Unfortunately, though their excitement did not last long enough as they are unsure if Sam, or Jennette McCurdy, would join her other main cast members. They also halted at the fact that Netflix only has released two seasons when in reality there are six, but to the surprise of supporters the other 41 episodes are available somewhere else.
As reported by newsweek.com, "CBS All Access (which will get the iCarly reboot after the service rebrands to Paramount+), for example, has Seasons 1 to 5. The only streaming service that has all six seasons of iCarly, however, is NickHits, an add-on channel to Amazon Prime Video." 
Netflix welcomes throwback iCarly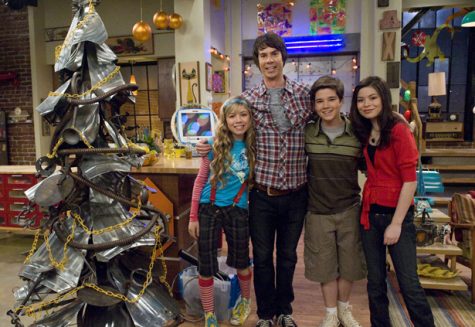 Sorry, there was an error loading this poll.