Attention all Bulldogs: Tryouts have begun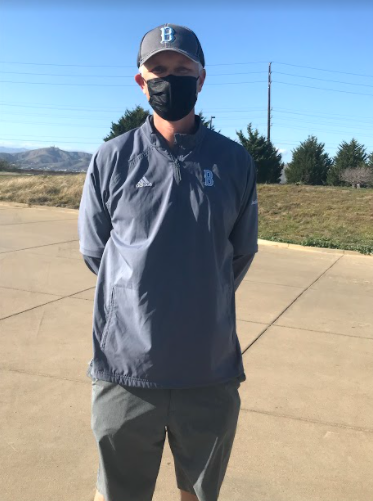 Sports have been given the green light to compete and Buena athletics is wasting no one, hold tryouts during march for a variety of sports, even if their regular season is not in the spring including baseball, softball, girls and boys basketball, girls and boys golf, girls and boys soccer, water polo, and beach volleyball teams.
For students to be able to attend tryouts they must complete a "Pandemic Sports Release" form which must be printed and turned in at the beginning of practice. Students must also complete a VUSD athletic clearance which must include a current physical and can be done online. 
Students can go to Ventura Urgent Care Center to get their physical done with only a fee of $55 on the day they go in. If students can not go to Ventura Urgent Care Center, they can contact their coach who will be able to provide other options. Students should not delay to schedule an appointment as they are often hard to come by due to COVID-19 testing.
Due to the recent windy and rainy weather, there is a possibility that some tryouts, such as golf, will have to be canceled and moved to a later date. The best way to find out would be by contacting the coach of the team you plan to try out for. Students should also note that if they are worried about having missed or the possibility of missing the tryout dates due to any difficulty with getting a physical done they can contact their coaches and see if there are more tryouts being held and when they are.
"
"It's been different because we all expected not to have a season, it hasn't been hard but it's new."
— Jasmin Varela
The best way to stay informed about tryouts is by watching  Buena Today morning video announcements shown during SEL on Wednesdays. Students can also check Buena's Athletics page on the school website to check for any updates. 
Since coaches are busy given the ever changing regulations they might not be able to reply to every student right away. For incoming freshmen who don't know the coaches or other students very well if at all it can be challenging to find out what's happening.
"It may have been confusing for incoming freshmen," senior Gabrielle Raines said. 
Most  sports seasons will be abbreviated this year. The beach volleyball team is only having about a week for their whole season.
"It's been different because we all expected not to have a season, it hasn't been hard but it's new,"  senior Jasmin Varela said. "It was kind of a shock."
Raines said that the groups were smaller this year than last year, and although she hasn't seen all of the other team members yet she knows that many have chosen not to play this year due to COVID-19. Another change that is new this year is that the team members have to wear masks and follow social distancing and other health guidelines that they didn't have to in the past. 
The amount of team members that are usually there may have changed as well, lowering in some sports such as volleyball or increasing in others such as golf.
"I'm just happy that we get to play all together for the last time. My senior year," Varela said.