Top 3 Thriller Books
Are you interested in books that leave you desperately wanting to know what'll happen next and especially the ones that make you feel the suspense creeping up? Do you like books where you want to see if you can solve the situation first before the main characters? Here are my top three thriller recommendations.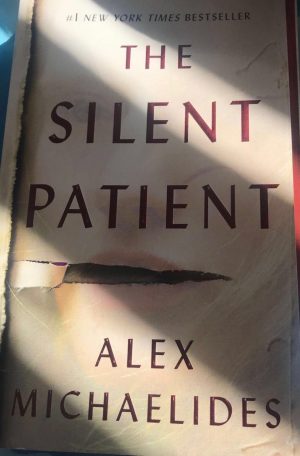 The Silent Patient
"The Silent Patient" by Alex Michaelides is a psychological thriller that introduces us to Theo Faber, a criminal psychotherapist who is intrigued by a murder case. On one hot evening a famous painter- Alicia Berneson, shot her husband five times in the face when he returned home late from work. Ever since that tragic night she never spoke a word. 
"
"Choosing a lover is a lot like choosing a therapist. We need to ask ourselves, is there someone who will be honest with me, listen to the criticism, admit making mistakes, and not promise the impossible?"
— Ruth from the Silent Patient
For her refusal to never speak, or to give an explanation why she murdered her husband, it turns into a tragic mystery for no one to ever know what happened that night. But Theo is determined to make Alicia speak and figure out why it all happened. But with everything starting to unravel slowly, Theo is led to a horrifying, twisting path and truth for him and everyone. 
When I finished this book I had to double check what had happened. This made my jaw drop to the floor, it was such a spectacular and shocking story that made me stay up all night to finish it. I definitely recommend "The Silent Patient" to anyone who loves a dark twisting story. One of my favorite quotes that stuck with me is, "Choosing a lover is a lot like choosing a therapist. We need to ask ourselves, is there someone who will be honest with me, listen to the criticism, admit making mistakes, and not promise the impossible?" And, "Unexpressed emotions will never die. They are buried alive, and will come forth later, in uglier ways. – SIGMUND FREUD"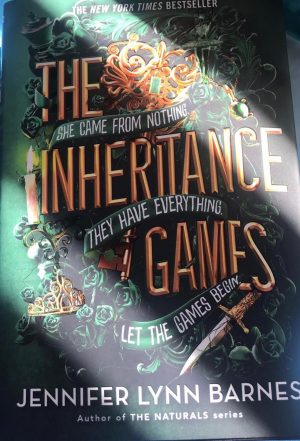 The Inheritance Games
When Avery Grambs is suddenly left with an entire fortune of billions of money from billionaire Tobias Hawthorne when he dies, she has no idea why he left everything to her. The only way she must receive her inheritance is to stay in the Hawthorne House. The house is filled with riddles, puzzles, secret passages and. . . the four Hawthorne grandsons. These grandsons are brilliant, charming and dangerous who thought one day,they would inherit their grandfather's billions. 
Avery must also find a way to know why she is left with everything, and that means she has to solve every twisted riddle or puzzle that Tobias Hawthorne had created himself. Even if it means she has to reveal dark secrets that were supposed to be left buried, even if it means Avery to get caught in between the Hawthorne family's secrets. 
"The Inheritance Games" was such an amazing book. It made me try and solve the riddles and puzzles before everyone tried to solve it. I loved the shocking twists and the amazing riddles that were in the book and especially how Avery Grambs was quick to think. These quotes I've found in the book caught my eye as soon as I read them, ""Why do I have to tell a story?" I asked. "Because if you don't tell the story someone else will tell it for you."" And, "He left you the fortune, Avery, and all he left us is you."
The author of this book, Jennifer Lynn Barnes, has written a second book that came out this year, "The Hawthorne Legacy", and now she is writing the third book of this series that will come out in 2022. And I definitely recommend reading the second book as well because it is incredibly addicting as the first.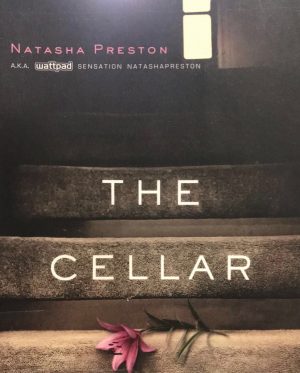 The Cellar
If you ever had the chance to read Natasha Preston's books, you would realize how amazing her books are. Her novel "The Cellar" was my first book I read by her and I can not tell you how amazing this book was. 
It starts us off with when a sixteen-year old girl, Summer Robinson, disappears with no trace of her disappearance. No one can be able to find her, so Summer stays in a cellar with other girls that too were kidnapped. Months pass and Summer and the girls deal with their kidnapper- Colin, who they learn about his dark past. He thinks of these girls as perfect flowers who he wants to protect and care for them. Time will run faster and Colin will have a hard time protecting his perfect flowers.