After 34 years at Buena High School, Mr. Schuster Retires with Honor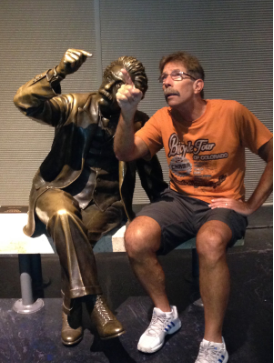 Paul Schuster is one of many amazing Buena teachers and staff retirees this year. However, his lasting impact and legacy at Buena will never be forgotten. Schuster began his full time teaching career in 1984 originally at Newbury Park high school. In 1986 Schuster began teaching full time at Buena, which to him meant moving "back home". Schuster has taught a variety of science related topics throughout his years teaching including Physics AP , Physics Prep, Conceptual Physics, Physical Science, Earth science, technology specialist, and even varsity girls tennis.
As a teenager, Schuster was awarded a National Merit Scholar from Royal High school in Simi Valley and furthered his educational career at the University of California Los Angeles where he majored in physics. Schuster briefly worked in the corporate world but later returned to  an educational profession. In addition, he also completed a Master's degree in Computers in Instruction from California State University Northridge in 1989.
During his time at Buena Schuster has developed many "deep friendships filled with respect" and encountered staff and students who have been "outstanding and in general quite warm and caring." Furthermore, Schuster is extremely proud of all of his students who have gone on to "major successes and careers" such as research scientists, engineers, medical doctors, lawyers, educators, and even athletes.
One of his most memorable teaching experiences is "students coming back to say "thank you" for guiding them and pushing them to strive for academic excellence!" However, his single most memorable experience is when the Academic Decathlon team knocked on his door late one Saturday night to inform him that they won the California gold medal in Physics due to his coaching and expertise.
In regards to teaching and educating, Schuster is dedicated and passionate towards his subject matter as well as his students' success. In a classroom environment, Schuster is patient and willing to teach students the subject matter despite difficulties that may arise. In addition, he is very flexible in regards to developing new manners of instruction for students such as visual examples and experiments, and offering different perspectives. Aili Wiggins, a Physics AP student of Schuster shared how he is "a very comical guy and always looks for the humor in things…it gets incorporated into his lectures which makes the class more interesting."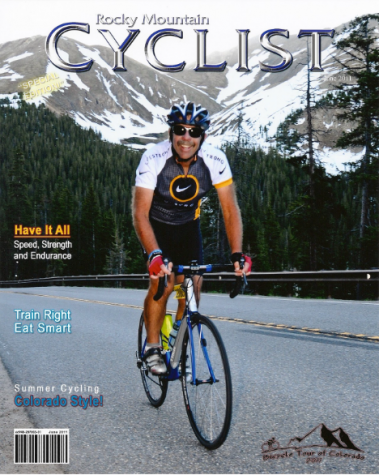 Although Schuster is most known as a physics teacher to students, one of Schuster's favorite hobbies is cycling. Some of his most memorable and favorite cycling locales include the Colorado rocky mountains and the western pacific coastline. Although, Schuster has visited Europe several times and he now wishes to do so on his bicycle.
In the past Schuster was the Buena girls varsity tennis coach and he has even a competitive tennis player. Additionally, Schuster was also a competitive snow skier. Throughout his years as the tennis coach, the team acquired many athletic awards and had many athletic achievements.
Schuster has definitely had his fair share of unique experiences too. One of his favorites being "the opportunity to perform free fall weightlessness experiments on a Zero G flight off the coast of Northern California." These "Zero G" flights are NASA's version of parabolic flight paths nicknamed "Vomit Comet". Because of his experience, he was nicknamed the "Physicist". 
Schuster looks forward to spending quality time with his granddaughter and "helping her become a spectacular human being" in addition to "experiencing the world and completing endless projects." Schuster will surely be missed by students, teachers, and staff at Buena, although his lasting impact and legacy on the community will never be erased.