'Mulan' movie causes controversy among viewers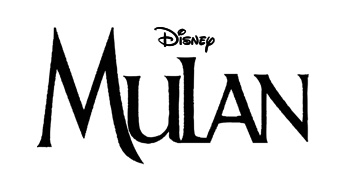 The live action iteration of Disney's "Mulan" was released Sep. 4, 2020. However, due to COVID-19, the movie was released on Disney+ and costs 30 dollars to watch. 
Although the movie was enjoyable, the overall story was changed in the remake. The things that made the original movie good were completely removed from the live action. It was also really disappointing to see how Mulan was naturally gifted to fight rather than learning to do so. In my opinion this basically implies that in order to reach your goals, you need to be naturally gifted, which is completely absurd. Therefore, the whole message that was portrayed in the original movie was completely erased in the live action movie.
Sofia Hernandez, a student at Santa Paula high school, has given us some insight on the movie. "Well I liked the visuals and the basic story," Hernandez said. However, Hernandez said that she did not like how they took Mushu, the dragon in the original movie, out of the live action movie. 
"I also had an issue with the fact that in the live action movie, Mulan was naturally gifted with the ability to fight, rather than learning to fight like in the original movie," Hernandez said. 
The movie being released online has also made people question the initial price on Disney+.
"
The things that made the original movie good were completely removed from the live action."
"It wasn't worth paying thirty dollars for, if I were you I would wait until the movie is free on Disney," Hernandez said, "However, overall, even with all its flaws, it was still enjoyable to watch and would definitely recommend."
Still, the movie is rated a 3 out of 5 stars because Hernandez claims that the original was by far better than the live action. Given the fact that I liked the original movie better, I would give it a 5 out of 10 stars.
Many reviews are also claiming that overall the movie was just a 300 million dollar mess. But from the looks of it, there is a lot more that people were not satisfied with.
 Others complain that there were too many unnecessary changes that were done in the remake. 
It is agreed among many people that a reason the movie was so bad was because many of the best scenes were removed or not added to the live action version of "Mulan".  So it seems like Disney really needs to step up their game. 
About the Contributor
Viviana Avila, Staff Writer
Viviana Avila is a freshman and is currently taking her first year of journalism. During her free time she likes painting, dancing, writing, listening...