Cinematic highlights of Betty White: the star that burned bright for almost 100 years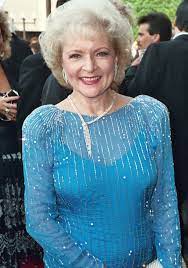 In light of the recent and tragic loss of Betty White on New Year's Eve, l decided to take a walk down memory lane and revisit some of her many cinematic appearances. Blessing screens from 1962 to 2021, Betty White accumulated over 120 acting credits and left a lasting impression on people's hearts all around the world. These are some of what I would consider her honorable mentions.
Golden Girls
'Golden Girls' is a sitcom that documents the lives of four older women— Blanche Devereaux (Rue McClanahan), Rose Nylund (Betty White), Dorothy Zbornak (Bea Arthur, and Sophia Petrillo (Estelle Getty)— living together in a house owned by Devereaux in Miami, Florida. 
With a theme song titled "Thank You For Being a Friend," it comes as no surprise that the women's friendship, and it's ability to overcome many obstacles, is the main focus of the show. The show addresses the cliche and often childish trope of "the power of friendship" through a more mature and realistic lens. 
This series is arguably her most notorious role. It ran for seven seasons and was nominated for 58 Emmys, 11 of which it won.
The Proposal
'The Proposal' is a popular romantic comedy starring none other than Ryan Reynolds and Sandra Bullock, with White playing Reynolds' lighthearted, comedic relief, grandmother. In the movie, Reynolds finds out that his boss, Bullock, is in danger of being deported to Canada if she can't find a way to stay in the US. As a last-ditch effort, they resort to faking an engagement.
In order to successfully pull it off, they have to convince everyone that their love is real, including Reynold's family. The film details the process of the "couple" visiting Reynolds' family and keeping up their charade, while also preparing for the routine interview to prove that their relationship is real to Immigration Services. As the couple learn more about each other the line between fake and real feelings begin to blur.
Ponyo
'Ponyo' is a heartfelt, animated Disney movie about a young boy, Sosuke (Hiroki Doi) who finds unexpected friendship in his new pet fish, Ponyo (Noah Cyrus.)
It follows Sosuke in his efforts to keep Ponyo alive while away from the ocean, and keep her hidden from her father to avoid having her taken away. All while on the run from Ponyos overprotective father, Fujimoto (Liam Neeson). 
This film does a perfect job in mixing the magical with the mundane as the conflicts range from a little boy who misses his father overseas, to a magical fish who longs to become human. The connection of two different worlds and the accompanying healing of both characters is a touching story told through beautiful animation.
You Again
'You Again' follows the comedically heartbreaking story of Narni Olsen (Kristen Bell) who finds out that her beloved brother (James Yolke) is engaged to the woman (Odette Yustman) who, unbeknownst to him, bullied and tormented Olsen in high school. Olsen makes it her mission throughout the film to expose her bully, to the whole family, including her brother. However, there's one flaw in her plan: Joanna claims not to remember her at all.
In a riveting game of Cat-And-Mouse, the cast grapples with guest appearances from devastated ex-boyfriends, lingering high school bitterness, and the power of blissful ignorance.