Gabriel Avila lives with optimism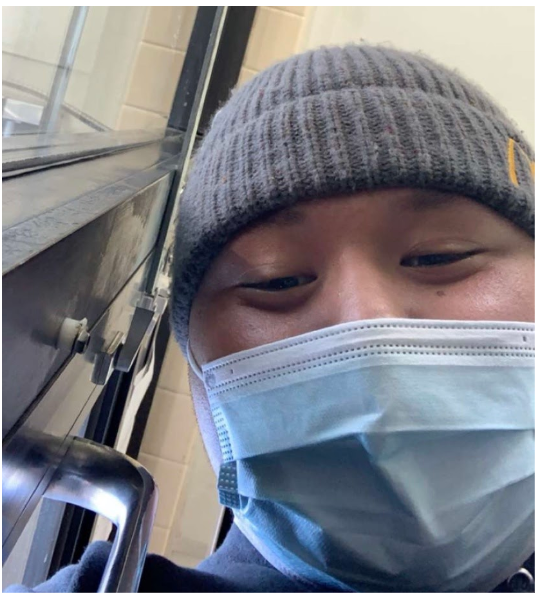 As so much goes on during the COVID-19 pandemic, many students are finding themselves bored and unmotivated with their school year ending short along with being so distant from many friends & family. Throughout all of this, Junior Gabe Avila keeps his head up and remains positive looking forward to every new day. Avila is a well known student at Buena and is considered a very affable person by most of the people he's met with a distinct mindset. 

   Avila is a 16 year old student athlete who puts work and time into both of his roles. On the football field Avila is called a leader, a captain, and a great teammate from those who watch him play and work. On the throw team for Track & Field, Avila is considered a hard worker while keeping the game fun. Junior Zac Babcock, a teammate of Gabe's on the football team states,"he keeps the intensity we need in the weightroom and on the field". Many teammates of Avila's feel the same way Zac Babcock does about his role on the football team. 

   Andrew Stuart, a sprinter for the Track & Field team describes Gabe's work ethic as "one of the hardest workers while still enjoying himself". It's clear that Gabe Avila enjoys what he does and understands that he needs to put in the work in order to get better.

   Joining Track & Field recently along with playing football for 10 years now shows Gabe Avila has a mindset towards working hard and getting stronger, and is not not afraid of the grueling growth process. During this time of social distancing, Avila is still finding time and motivation to train indoors.

"

I think what Gabe has done best is never back down… He has a lot of confidence in his abilities and always fights to be successful no matter the circumstances"

— Varsity Football Coach & Health Teacher Ryan Bolland

". 

   Optimism plays a huge role as well in the mindset of Avila. Finding the light in dark situations is something he tends to be good at. Despite school and sports being taken from him for the time being, Avila sees this as a time to better himself in many aspects. Avila states that the coming of next school year's football season is what motivates to keep his head up and continue working on getting better. Sports play a big role for Avila.

   Along with school and sports, Gabe uses work and video games to keep himself busy during this time. "I'm just trying to pass time and stay healthy right now," Avila answers when asked about a summary of his time during social distancing. He also likes to work on his car when he has the time to.

   Although he uses things like sports to keep his mindset straight, Gabe is also a really self-motivated person. Avila states that he looks up to himself – that he tries to create a better version of himself everyday. Avila holds self-motivation close to him, feeling that this plays a key role in staying content throughout any situation.

   Gabe Avila finds himself happy to be where he is today but is still motivated to push for more. Coach Ryan Bolland for Buena's Football team thinks much of Avila's intentions, stating,"Avila's goal is to continue working hard while making plenty of people smile throughout the process, and tends to do a good job at both. To sum it up, Gabe Avila is an icon at Buena who shows that you can be content even throughout adversity.