School fights persist, leaving students, faculty concerned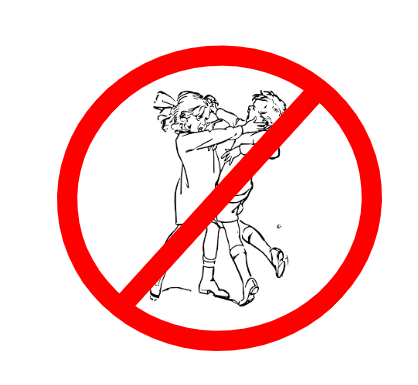 Fights and physical conflict are likely present at many high schools across America, but concern has arisen amongst teachers and students about if there might be an uptick in fights on campus and question what is done to prevent such conflicts questioning what has led to the increase in physical altercations amongst students. 
"It makes me sad because I take in a lot of pride in our school and this takes away our good reputation," English teacher Andrew Coates said. "It is disappointing." 
The pandemic is a suspected reason because students were forced to have limited social contact for over two years. Other factors could range from home life to social and emotional interactions at or outside of school. The main causes of this issue are unknown, but finding a peaceful solution is the top priority. 
"There are some residual pandemic effects going on here because it is mostly underclassmen, freshman and sophomores, that are mostly fighting," Coates said. "They missed their seventh and eighth grade years and I think that hampers maturity." 
The causes of fights are not the only thing that has people worried. The after effects of each fight has also raised concern. During the week of the fights, Spanish teacher Crystal Cahuantzi happened to hear a fight going on outside of her classroom which left her and students startled. 
"Students may have issues at home and they do not get the attention they need," Cahuantzi said. "After COVID so many issues arose." 
School altercations tend to not only affect those involved, but can also affect  staff, peers involved in the altercation, families, and the students' futures, including those who were not in the actual fight at times. 
"When I first realized there were so many fights, I felt a little uneasy and concerned, but not necessarily for my safety," English teacher Antoinette Perez said. "I worry more about other students getting involved or being in the wrong place at the wrong time." 
"
"I have received no training. Are we supposed to intervene? Are we supposed to walk away?
— Andrew Coates
Anyone can face consequences when involved in a fight, as a bystander, someone recording, or even trying to interverve. 
"I respond to fights by remaining calm, being firm and trying to separate whoever the players in the situation are," Administrator Scott Mcnutt said. "When you're just coming onto the scene , that's not a time for me to have a teachable moment, especially since everyone's adrenaline is pumping." 
According to McNutt, there can be suspensions or expulsions depending on the level of the fighting.
"Those who participate in fighting are often judged because it shows they do not work well with others, can be difficult to reason with, and are willing to hurt others without concern," Perez said. "When involved in physical altercations, students are at risk of injury and earning a bad reputation."
When a school altercation occurs  students not involved turn towards the fight itself or the teachers and security trying to stop the fight by holding those involved away from each other. Then comes the question, how much can teachers do in a fight?
"I have received no training. Are we supposed to intervene? Are we supposed to walk away?" Coates said. "How much can we put our hands on kids to separate them? I don't know what my response is [and] I have been here for five years." 
 McNutt explained that administrators do receive Non-Violent Crisis Intervention Training. 
"We go to the country office and we get training that applies to a variety of situations, one of them being if fights do occur, how to safely separate people," Mcnutt said. "In those trainings, there's written parts of tests that you have to complete and also a hands-on portion of training." 
With the school year ending, many hope these altercations resolve for next year, some teachers and staff have solutions for these fights but it all comes down to administration. 
"I think one way administration could improve is by communicating with teachers to make us better aware of what is happening on campus," Perez said. "Our site needs to work together to devise a plan that works for us and our population of students." 
School fights not only affect those who were physically involved in the fight but it also affects their peers or other student bystanders. In some ways fights have the power to occupy a mind therefore robbing the student from a day of learning. "Fights distract students from their school work or from getting to their next class on time. Overall it's just an inconvenience." said sophomore Kameron Rodriguez 
Students are often too concerned with how to acquire a certain fight video or who wants the video and how to get it to them, the constant sharing of screens and chatter about who "won" takes away from the educational purpose of school.  
Many students and staff agree that more security would decrease the number of school fights. Security with specific training regarding these specific situations would encourage students to avoid fights and/or put a stop to any fights that take place. Improving the school's reputation gives the campus a safer environment encouraging parents to have their child attend Buena.