Election race in our neighborhood, Jackie Moran vs. Amy Callahan "Yamamoto"
A school board election year is upon us and incumbent Jackie Moran will run for a second term against Amy 'Yamamoto' Callahan with ballots  mailed to California homes by Oct. 3 and the last day to register to vote is Oct. 19. Voters can keep track of your ballot status at Wheresmyballot.sos.ca.gov and information about ballot drop off locations at VenturaVote.org. With so many issues facing our school district, these ambitious women would have much powerful decision making at their hands if elected.
   Moran has been part of the school board for four years now, and has a firm belief that she has not finished what she started four years ago. 
   "It's really the same [issue], kids that don't learn on the traditional path," Moran said, "We don't have a good path [or] really good resources for them"
   According to Moran, 30 to 35 percent of children in Ventura schools learn best in a way outside of what the traditional learning system offers. Moran wants kids to be able to  "learn in their own direction." 
   "But, I think these children need to move forward with their own goals and happiness in their life," Moran said
"
'But, I think these children need to move forward with their own goals and happiness in their life,"
— Jackie Moran
   In regards to policies and moving education in schools forward, Moran highlights several ideas including creating classrooms that accommodate all children and parent needs, incorporating more technology into education, and expanding courses offered at school and credit earned. 
   "Kids don't fit in a box, it's not one size fits all, we need to offer a variety of things for them," Moran said. 
   To help achieve the goal for meeting the needs of both parents and students, Moran wishes to see more students and parents be a part of the Educational Options Committee. 
   Moran also hopes that parents can play a bigger role in school, for example, she said that the PTA could play a role in more than just fundraising. According to Moran, the PTA could also periodically meet teachers and faculty members of the school to have "sit-downs" and discuss issues present at the school. 
   "The best time my kids had during their education was when their teacher was working well with me," Moran said. "[Parents need to be] more thought of as partners than obstacles, which not every teacher believes, but there are some that do." 
   Due to the COVID-19 outbreak, Ventura Unified School District has every student in the district have their own device for distance learning.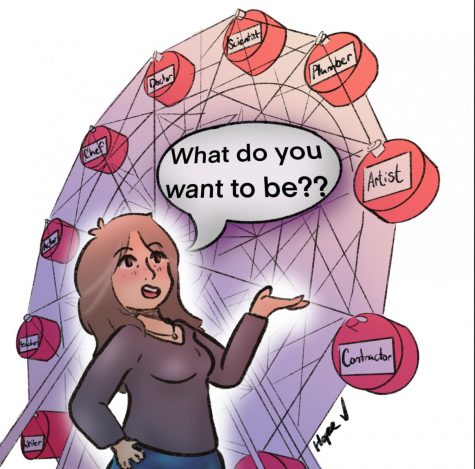 "There's a lot of benefits I see coming out of this. Obviously, this is not how anybody would have rolled out a huge change like this, we had to," Moran said. 
   However, virtual learning is not ideal for everyone. Among those who are struggling the most are children with IEPs, students who are currently in the fostering system, and other family/personal related problems due to the pandemic. However, the school board and the district as a whole knew that students must return to school, they must do so as safely and as efficiently as possible. This is because at that moment of time it was an emergency situation, the school board was not prepared as they would have wanted to be. 
  "There isn't a lot of planning or definitely not the same planning you would normally put into it," Moran said.  
   Moran believes that there is more we can do for special needs students and struggling learners. Although she would need a census from the other board members, Moran believes schools should invest in one-on-one tutors. She truly believes one-on-one tutors for students will help with "their whole outlook and self-esteem." Moran's own children have benefited from this idea. 
   Another proposed idea to improve education is to let kids have more ways to earn the credit they need. This way, they are taking classes that they are interested in; possibly a class to help with their career path; and still earn credit to graduate. This idea is summer school which allows students who want to get ahead to do so during the summer, that way they can have more time during the regular school year to go to classes that hold an interest and/or move them forward towards a possible career path. 
   "There's just not enough time in a student's day, unless we start thinking differently." Moran said, "If you start letting kids go to community college it gives them so many more opportunities."
   Moran not only services VUSD students but she knows what struggles both students and parents face because she is a parent and has children of her own; Quinlan, Roan, Genevieve, Aidan, and her foster child Bree.
  "My hobby would be connecting with my kids," Moran said, "When you have four kids, they take up your life."
   Activities with her children include getting her nails done with her daughter Genevieve, sports with all of her sons, and more recently walks on the beach or the hills with her husband Noel.
   "It's something we've been doing pretty much everyday so we can get out, we have a chance to talk, and clear our minds." Moran said.
"
'This is a community seat and so I am here to be your conduit and leader and convener of what you think and let's make it happen.'"
— Amy Callahan
   Callahan, a first time politician, was previously a teacher and primarily taught civics education, social studies, and political science. She has a firm belief that the role of being a school board member would be her's as much as the community and students she would serve.
  "One night I woke up and I was like 'Where are the kids?' It was a realization, so I just don't want a Buena thing or a Ventura thing we're all a community. Let's get a community of kids together talking and leading, let's build our bench," Callahan said. 
   Callahan believes she can bring much needed change to the school board. These changes include more support for teachers by creating more PLCs (Professional Learning Cohorts), creating a student advisory council within the school board, giving parents more voice in school board decisions, and promoting literacy for students.
   "I come with experience that I can bring to the board to help support and solve some of the issues that we are dealing with," Callahan said.
   The student advisory council she would like to form, is near and dear to her heart because of her long standing interest in civics education. She feels there is great potential in listening to the youth in schools to improve how things are run, so she feels that the student advisory council must not only represent all students- TK to grade 12- but it also must be diverse, having all students representing the council and presenting the problems they think should be addressed. 
   "I think at the end of the day I need to hear from [students and young voters]," Callahan said, "This is a community seat and so I am here to be your conduit and leader and convener of what you think and let's make it happen." 
   As a former teacher, Callahan believes that Professional Learning Cohorts (PLCs), especially during the age of COVID-19, is the key to supporting more of Ventura's teachers. Enabling more teachers to share ideas and aid each other in building and teaching their classes. 
   "I feel we need to collaborate and share best practices… It sounds simple but it's so powerful," Callahan said, "As a former teacher, that's how I learned, that's what worked for me and I think it works for a lot of others."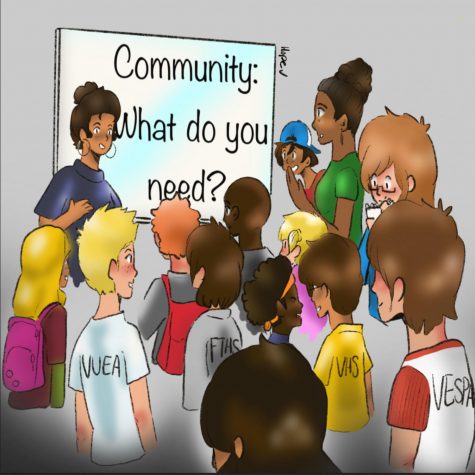 Callahan is proud to have both the Ventura Unified Education Association as well as the Ventura Education Support Professionals Association's recommendations. Callahan also feels she would provide "empathy" and "a listening ear" to all teachers. 
   "Let's make sure we have the budget and allocate the money to make sure that teachers have the [resources] they need." Callahan said, "I don't want to lose any more good teachers and we are very blessed with the ones that are here."
   Callahan has been part of many education programs and campaigns over the years. One example would be her role in the Campaign for Grade Level Reading, which is a nationwide campaign aiming to improve student readiness and literacy by third grade. 
   "I would love to bring it to Ventura and have a staunch, laser focus around literacy," Callahan said, "Literacy is a gateway, it's a civil right, for that child and their family. It's an expectation that we need to make sure that all children leave literate…"  
   Callahan is also convinced that the Ventura community is a strong resource that needs more involvement in our schools. 
   "I think we need to be listening to stakeholders and to be knocking on some doors," Callahan said.
   As a parent, Callahan would also like to see more voice in the parent advisory council in the school board, a very similar outlook for the vision for the student advisory council. 
   "At the end of the day parents will leave or stay with our district," Callahan said, "So it's going to be very important that we are making sure that they're heard, we're transparent, and that they feel they have a voice. It's really important that we are engaging parents more and that the parent advisory council is not a sit and get information group but a diverse council that advises the superintendent." 
   Callahan was born and raised in Ventura. She went to Buena high school and was graduated from there in 1994, where she was commonly known as "Yamamoto", this is because as she grew up in Ventura, most friends and colleagues knew her as her maiden name, so she integrated her maiden name into her name for people to recognize her. Callahan was part of Buena's basketball and volleyball team where she learned a great deal about teamwork. At Buena she met Shaun, her future husband, being high school sweethearts. After graduating in 1998 from Cal Poly, she started her teaching career, where she would teach in the states of Hawaii, Texas, California and Arizona. While teaching, she was part of an after school Civic Education program called, We the People, and the School Violence Prevention program where her education company was a grant recipient. She used her job as a way to explore more of the world and connect with communities in a meaningful way. 
   "I wanted to see and explore different cultures in different places and what better way than to learn, bond, and understand a culture, and organization than to immerse yourself as a teacher in their community?"
   Callahan has been waiting for the opportunity to run and serve as a school board member.
   "It was a matter of if it's not you, then who, and if not now then when?" Callahan said, "If you really want to practice what you preach and engage youth, then what better way to do it than to serve and galvanize and mentor our next generation."
   Callahan is also a mother of two girls, who are current VUSD students- the oldest goes to high school while the youngest is currently in elementary school. 
   "They are literally our pride and joy," Callahan said. "Our biggest assets are our kids, period."
    Both of these women are hardworking and ambitious in their own way, however only one can be our school board member for district three. Do not forget to register and mail your ballots for this election, the deadline to register in California is Oct. 19. This year is a year of utmost importance to exercise our American rights.
Leave a Comment