Breana Chhay craving her own key to success- even during a pandemic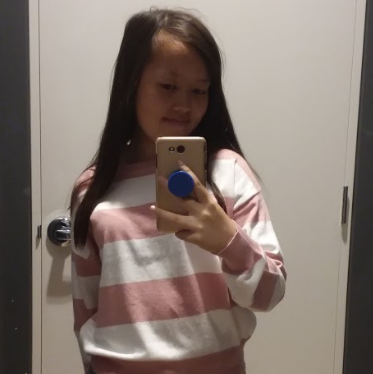 Junior Breana Chhay is someone who does not give up easily, has experience with working with others, and being a leader. She strives to help and not even a pandemic will stop her.
"I've been trying to find ways that can make it easier," said Chhay.
Chhay is the president of the Buena Key Club this year. She has brought changes to the club such as adding officer positions and finding more ways to motivate others to increase their engagement.
Outside of her extracurricular responsibilities Chhay is also seen as a kind person to her peers, someone who always has a smile and is friendly to others.
"She shows great leadership, is a perfect student, and a friend to all," junior Audrey Beaver said.
Chhay has faced and continues to face challenges as she works to help her community. Even with challenges that many have not faced before, she is still looking forward and finding ways to help others.
"
She shows great leadership, is a perfect student, and a friend to all,"
— Audrey Beaver
Chhay not only shows her leadership as president of Key Club, but also while on the tennis court and in class. With many sudden changes, she has had to rethink her planning for the year.
"I had all these plans that I started last year but I had to change them and just start over," Chhay said.
Chhay had planned community service that could be done in person along with the in person meetings. She also had plans for Six Flags, which is still a possibility but will not be as originally planned. With everything having the chance at changing once more Chhay has had to figure out new plans and ideas along the way.
"She isn't afraid to get things done," said Beaver. She has and continues to inspire her peers to join Key Club themselves and find ways to help the community on their own time. Chhay is seen as a go-getter, she is someone who does not give up and will give her all.
Chhay is not afraid to make changes, she understands that change is needed. There will be change when school opens up and she is prepared to face those changes and work around them.
 "As president, Breana is making a huge change in Key Club," said Beaver.