A Poisonous App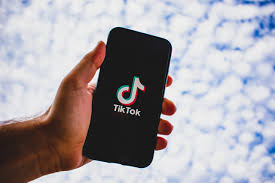 The creative platform, TikTok has more recently began to increase in popularity among students and adults of all ages. TikTok is a social media platform where you can film videos lip synching to songs and a variety of audios. Some people use it to share videos of themselves dancing, while others use it to share recipes. Many well known celebrities have TikTok accounts, including Bella Thorne, Miley Cyrus, and more. Since Tiktok came out in 2018, teenagers and kids of various ages have risen to riches just for posting these 30 second videos. Sounds pretty harmless, doesn't it?
It may seem at first glance like a fun, innocent way for people to pass time. Especially with the global pandemic we are facing now, making it an easy and convenient way to pass time and even make people laugh. However, with more and more free time on their hands people are spending excessive amounts of time on this app. This alone could lead to many health issues, emotionally and physically. For one, on top of being on computers for distance learning each day, should students really be spending hours more on their phones indulging in this app? 
It can also cause a huge increase in procrastination, perhaps not not even on purpose. As someone who has used the app before, I remember jumping on it just to watch one or two videos, and the next thing I knew I had been on it for an hour, maybe more. 
"
…on top of being on computers for distance learning each day, should students really be spending hours more on their phones indulging in this app?"
It is  an endless pit of entertainment which can be dangerous no matter what. It's not like Netflix or Youtube, where you can binge watch your favorite Youtuber or Netflix show, and when finished watching are left with nothing else to entertain yourself. TikTok has millions of users, creating millions of videos every second. This means there are constantly new videos and topics for users to watch and to be entertained by. 
On top of the excessive amount of time spent on this app, some would also consider this a 'toxic' community in that there are endless people for teens to compare themselves to. This creates new insecurities and dislikes about oneself, that they may not have even thought about beforehand. As most people already know teens are in fact at a higher risk for depression when compared to other age groups. Take this and add on a constant want to be prettier or skinnier, and a platform which constantly feeds these obsessions, and you have a very toxic app.
Now, a lot of teens would probably disagree with this statement. Which is understandable since just like any other addiction it's hard to admit something has become an issue when it obviously has. I urge people to manage their time on this app, whether it be with a timer or limiting usage to only a few days per week. It's damage would probably be reduced when used as an award for turning in work on time and to the best of your ability, in comparison to letting it be the reason you have a large amount of missing assignments and obtain no physical exercise through-out the day. 
Moral of the story is no one should let an app control their lives, and if anything is affecting your life and relationships in a negative way you should always consider rethinking your priorities.