A taste of vegan excellence in Ventura
As a vegan in Ventura, there are very limited options in terms of flavorful food that won't lead to a stomach ache due to cross contamination or sensitive digestion. Since the beginning of quarantine, I decided to go vegan since I wanted to better my relationship with food and the idea of eating animals never sat well with me. Typically when people are asked if they would consider giving up meat or dairy the response they respond with something along the lines of "No, I need the extra protein," or "I just love [blank] way too much." While understandable, many would be surprised how many vegan alternatives there are to a plethora of foods such as pizza, burgers, and even cheese.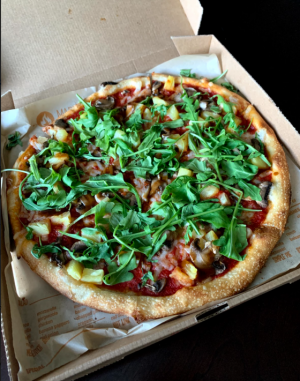 Last year a restaurant named Blaze Pizza opened up on Telephone Rd. and has dairy and meat free options along with non-vegan versions. Blaze offers Daiya vegan mozzarella cheese along with spicy soy chorizo pizza topping options. Their cheese tastes exactly like mozzarella and is arguably even more creamy and delicious. The chorizo definitely has that meat texture but it has a very spicy taste, so if that's your forte then it will be right up your alley. Blaze's menu is very affordable, with the 11" inch build your own pizza being only $9.95. They also have a gluten free crust option as well as a keto one to adhere to many different diets. Blaze Pizza is my favorite restaurant with vegan options and is definitely worth the try. 
A fast food restaurant that surprisingly has a vegan option is Carl's Jr. It is unknown if their Beyond Burger is a permanent addition to the menu although it's definitely worth the try. 
"I thought it was tasty, and with all of the other ingredients I didn't notice much of a difference," junior Matthew Rohde said. 
Although if you want your meal to be completely vegan then you could specify that you would like no mayo and no cheese, since it does not come with vegan cheese. If you know you get stomach aches easily maybe stray away from this option. But don't let this get you down, The Cheesecake factory has a veggie burger that is very comparable to your traditional version. It is so refreshing as well as low in calories.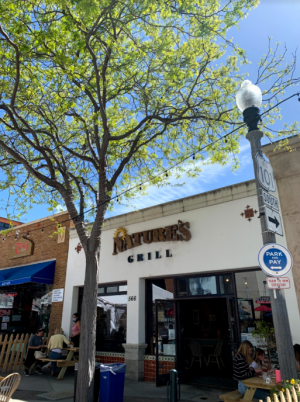 In Downtown Ventura, there are a few restaurants that are known to be vegan or at least have those options, Nature's Grill, Harvest Cafe, and Rumfish Y Vino for example. Nature's Grill offers options such as vegan pasta. Whilst Harvest Cafe has a more extensive menu with bowls and smoothies. What caught my eye was their delicious looking waffles. Their ingredients are organic and taste amazing. Although I have never gone to Rumfish Y Vino, according to their website they have an array of options that are both vegan and vegetarian. 
New to Ventura is restaurant Fatty Vegan with a huge array of options from burgers and milkshakes to nachos and hot dogs. I have yet to try it but the reviews speak for themselves with a 4.5 star rating on yelp and only 50 reviews, all from very pleased customers. 
It is pleasant to see Ventura businesses are now catering to different types of diets and they do not disappoint, delivering delicious food for all to enjoy. It is always fun to try new things and even if you are not vegan give it a try, it won't disappoint.