Community tradition continues in a pandemic
The Buena vs. Ventura game is an annual tradition for which the whole community grows excited for. Even through COVID-19, this game was still able to be played and the restrictions and guidelines did not stop many from attending.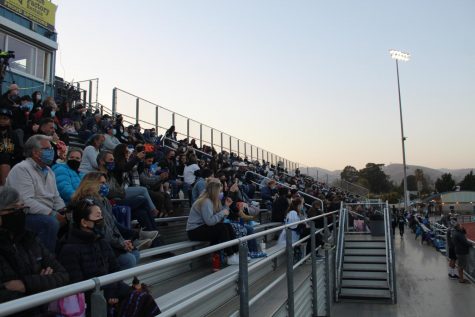 Unlike other years, where students and families are highly encouraged to attend, for last night's game there was a limit of four guests per participant of the marching band, dance, cheer, and football teams. Outside of the gate and in the stands, were signs asking people to wear their masks and stay six feet apart from other parties at all times. 
However, the stands were more or less full on both sides and a good amount of people chose to not adhere to the requirements. Some were not wearing their masks and hardly anyone was socially distanced.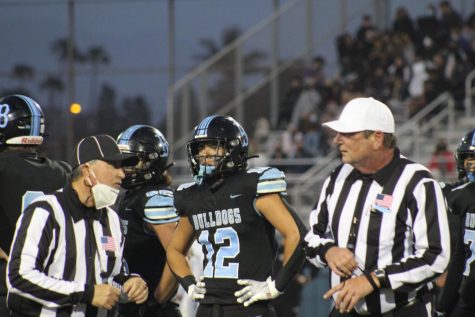 Furthermore, even some of the referees who, according to page three of the CIF Guideline for Return to Physical Activity/Training, are required to "wear cloth face coverings at all times and especially when physical distancing is not possible", were lowering their masks to talk to one another or not wearing one at all.
By half-time, the game was 13-21 Cougars, and the teams were going head to head fighting with all they had. 
Although the marching band was in attendance, they opted out of their usual halftime show for every game this year and so they did not perform. This allowed the cheer team and the dance team to perform their routines.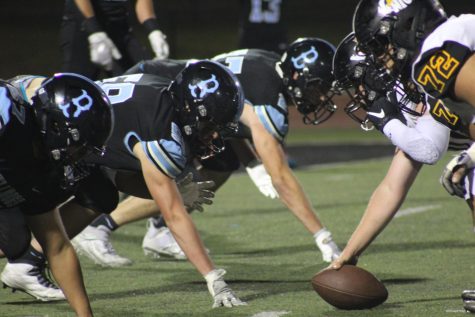 When the  game resumed, both teams experienced several personal offences throughout the rest of the game. During the third Bulldog touchdown, the kick was not counted due to a penalty in which there was an "illegal alignment", or in other words, there were not enough players on the field.
The game itself was so close and ended 25-28 in favor of the Cougars who have now won their 11th rival game in a row. Touchdowns were made by juniors Jake Murphy and John Cater along with senior Zane Carter.