The Bulldog Softball team takes the lead against Pacifica
The Buena softball game against Pacifica, Sat. April 17, was truly amazing to see the team come together so well and be able to support each other. 
"I think what makes our team work well together is that we all want to see each other succeed every day and our coaches want everyone to have fun each game," senior Jocelyn Ortega said.
Pacifica started off strong with an early lead, up 4-3 by the 4th inning. The fourth inning was when things started looking up for Buena.
The first at bat hit a single, soon followed by a double. With runners on both first and third base, a triple was hit by Lauren Albrent scoring two more runs for the Bulldogs. To end the inning, with a runner on third, a single was hit by senior Jillian Morris to score one more run. The final score of the inning was 6-4 with Buena in the lead.
"The highlight of the game for me was the fourth inning when we all started hitting as a team." Ortega said.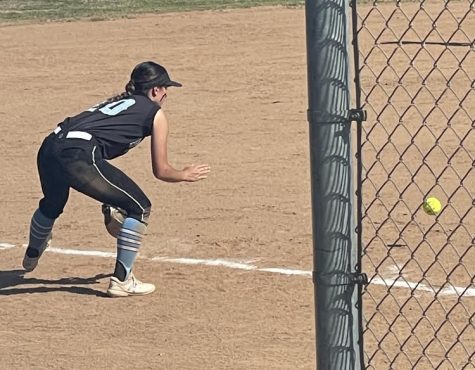 The fifth inning solidified the lead for Buena. Albrent sat at the plate with a full count, until the perfect pitch came, and she hit a double. One out later, and senior Anese Thompson hit an RBI double, allowing her teammate to score.
Pacifica was able to score one more and the game ended with the final score of 11-5. The win for Buena was very special to the seniors.
"I was very excited and thankful to be able to even have a senior season this year due to COVID. Last year we weren't able to have a full season so I was nervous that I also wouldn't get a senior season," Ortega said, "but now we are all just excited to be able to be playing out there."