Through the lens with John Kim
When he's not playing basketball in the gym, hanging with friends or taking on his school work, Junior John Kim is snapping photos of scenery and his peers. Through this, Kim is working to elevate his photography skills to new heights.
Photography has become a hobby Kim has engaged himself in these past few years. Ever since a young age he has had a connection to photography. 
"My parents also loved to capture moments of their lives and me and my brothers' lives as we grew up, I kinda caught on," Kim said. 
Although he had always been familiar with the world of photography, his passion built up in the 8th grade when he saved up and bought his first Canon t6. Ever since that his love for it grew.
As this passion continued to expand John's portfolio began to bloom. It consists of photos of his friends hanging out, sunsets at the beach, and athletes playing their personal sport. Kim uses photography as a way to capture the memories of his youth and takes pictures of athletes such as the football and basketball players to help them commemorate their golden years. These mini-jobs and other means have helped Kim grow as a photographer.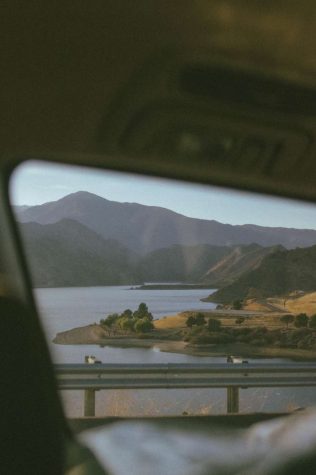 "I was able to improve my skills by simply watching Youtube and following other photographers and videographers to see what works for them that also fits my style," Kim said. 
Kim has always had the mentality that there is always room to improve both with school and with his photography, "I continue to pick up on things that I want to incorporate into my future work."
Although photography is a big part of Kim's life, he not only makes time to take photos but also manages his academic workload. Kim is currently taking three Advanced Placement classes and is playing on the Buena JV basketball team. His head coach, Noah Garman, has been coaching Kim since his freshman year. 
"John has shown improvement on and off the court. His basketball IQ matured as well as his ability to encourage his teammates is a benefit to the team as a whole," Garman said.
At the moment through his impressive portfolio, John has built a clientele that he takes photos for and after high school, he plans to continue forward with his photography aspirations.
"
My parents also loved to capture moments of their lives and me and my brothers' lives as we grew up, I kinda caught on,
— John Kim
"I have certain areas in photography or videography that I would love to pursue, like being a personal photographer for a professional sports team or player or even a public figure," said Kim. "I want to do more than just weddings and family photos."
Kim said that he's continuously "passionate' about his work and finds it satisfying when seeing that final product. He has proved he is more than capable in the academic realm but has the creative capacity to create beautiful images that tell a story and capture moments in people's lives. His future ahead is a promising one and as he grows so will his skill in photography.