Student Body Leader to Normal Teenager, get to know your ASB President
From the volleyball court to the ASB room Senior Ella Haas has pawed at our hearts with her bright blue, Buena spirit. Her love and commitment to the school has shown throughout the four years she has been a bulldog creating a loving, positive community at Buena has been a huge part of Haas' impact. 
"I feel like I was supposed to end up here because not only did I need them but I feel like Buena needed me," Haas said. 
Haas' freshman year was the beginning of a new era for her. She tried out for the Buena girls volleyball team, never playing before she made it onto the Frosh/Soph B team. For the next three years to come, Haas developed her skills and relationships on the team.
"I love having those practices where everyone is coming together and everyone is excited and competitive," Haas said. 
To end her Buena volleyball career, she stepped  onto the court as a varsity volleyball player and walked away with many memorable times. 
"I am very happy that over the years I have made the friends I have in the program," Haas said.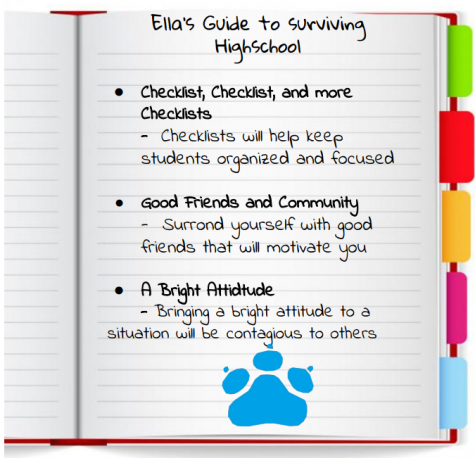 Her impact at Buena does not end with volleyball, her passion and spirit for Buena grown over her 4 years as a student and has blossomed into her becoming the ASB president for her senior year. 
"I think she cares a lot, and she is trying her best to show everyone that," Senior, Natalie Hsu said.
Hsu notes Haas' inclusive, "caring" and "bubbly" personality gave her the skills to be a great ASB leader, which she has shown while making everyone feel
confident and welcome at Buena. 
 "Everyone's life is positively impacted when Ella is around," ASB teacher Maddie Wilkoski. 
She has been able to accomplish a welcoming community by thinking of everyone when planning activities for ASB. 
"We are all here to cheer for each other and everyone needs to know we are all rooting for the same team," Haas said. 
 During her time as ASB president, her actions and prideful moments have helped her come to terms with a future passion and career, as a nurse or a children's teacher. 
"I enjoy everything I am doing here, so I am going to seek out the things that are making me happy," Haas said. 
As she moves on from Buena, students and staff, such as  Wilkoski, will remember Haas as an "altruistic" leader for all, and someone who always thought for every person in the community. 
"I hope wherever she goes, no career, life experience ever takes her compassion," Wilkoski said,  "because the more she brings those qualities to the table, the farther she will go in life. I hope nothing ever dampens her star."