Five places to visit this spring break
Spring break is right around the corner, giving students and staff free time to go out and visit the beautiful vacation spots that Ventura County has to offer. In Ventura, we have the advantage of being close to many exciting places, such as the beach, hiking spots, and cute shops. However, sometimes when it comes to making plans you can draw a blank. That is exactly why I have created a curated list of places nearby where you can enjoy your break at. 
Paradise Cove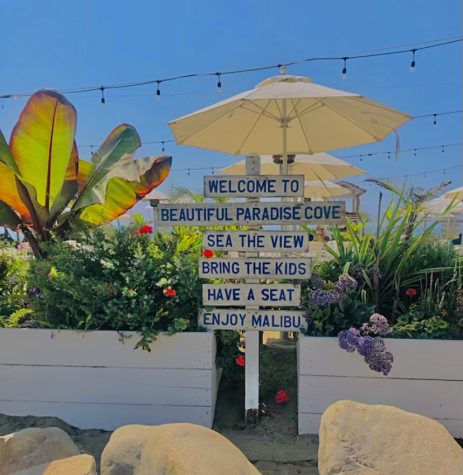 Paradise Cove is a popular restaurant on the beach located in Malibu, California. Open eight am to nine pm, the restaurant serves breakfast, lunch and dinner. While eating, you are able to enjoy the beautiful view of the ocean while sitting directly on the beach.
Their breakfast menu includes a variety of breakfast options from salty to sweet. That includes benedicts, omelets, waffles, pancakes, among other dishes. The lunch and dinner menu includes soups, burgers, tacos, sandwiches, salads, and a good deal of seafood entrees.
 Along with that, they have a long list of exotic drinks, such as smoothies and juices, as well as desserts, including their world famous, "mile high chocolate cake" that is over two pounds. 
They are well known for their restaurant, but also famous for the beach that it sits on. This beach has been the site of many scenes in movies and shows, like "Beach Blanket Bingo," "Gidget," "Malibu Run," and many more. Paradise cove is also featured in the cover of the album "Surfin' Safari' 'by The Beach Boys. 
If you are interested in visiting Paradise Cove, you can find more information and the menu at the Paradise Cove website. 
Downtown Ojai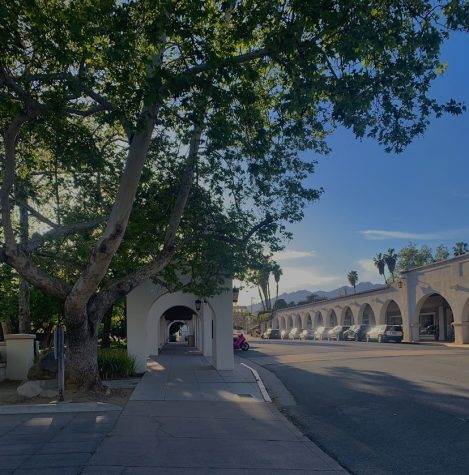 Ojai is a familiar tourist destination , not too far from home. It is full of eye-catching scenery everywhere you look. A beautiful and popular part is the downtown area. Downtown Ojai consists of a variety of shops as well as restaurants and a park. 
Walking downtown you see the iconic dome shaped cut out building featured in the well known movie, "Easy A," directed by Will Gluck. In this building there are boutiques, antique shops, jewelry shops, and art galleries.
After all that shopping, you may build up an appetite, good thing there are plenty of dining options to fulfill your cravings. Walking around, you can find restaurants that serve Japanese food, Italian food, Mexican food and Thai food. There are also restaurants that are exclusive to Ojai that include Ojai Pub, The Ojai Beverage Co. and Ojai Pizza Company. Downtown also offers a kombucha and acai bar along with vegan options at Hip Vegan. If you are in need of something sweet there is also the Ojai Ice Cream shop which has a wide variety of flavors and toppings. 
It is now the end of your trip to Downtown Ojai and time to wind down, which is where Libbey park comes into play. Libbey park offers places to relax and enjoy the surroundings.This park is also the site of many celebrations that are held each holiday and also it's very own Ojai Music Festival starting June 9 through June 12. 
Despite the size of downtown Ojai, there are an endless amount of activities to take up your time and fulfill your trip experience. 
Harmon Canyon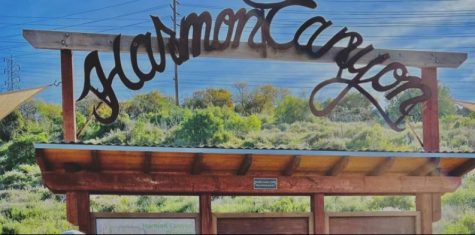 Harmon Canyon is a newer hiking spot and opened in June 2020. It is a close hiking trail right off of Foothill Road in Ventura, CA. To find this hike you can locate 7511 Foothill Road on a map or navigation system. The park is accessible for all to enjoy with free access and parking. It is home to miles of trails that you can walk, run, or even bike. 
Along the trail is a variety of wildlife such as the flowers, oak groves, bobcats, mountain lions, mule deer, rattlesnakes, and also creeks. Knowing this, it is important to be respectful and keep this beautiful area the way it is and to not disturb the wildlife or nature around.
Trail number 103 takes you on an adventurous bike ride while giving you views of the canyon and the city. While on these trails, you may have to be on the lookout because people do hike these trails so be mindful of fellow hikers.
Harmon Canyon  is not as well known as other hikes in Ventura, giving you the chance to try something new and switch up your hiking trails. 
Carpinteria Bluffs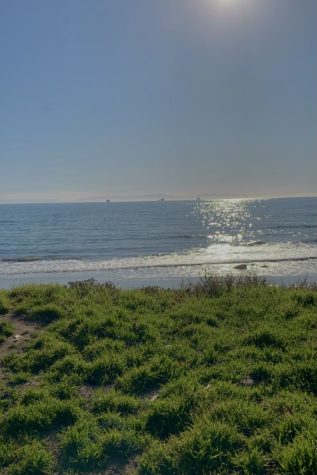 It is only a 20 minute drive to the Carpinteria Bluffs where you get a scenic view of the beach and nature on a trail that is about two miles long round trip. 
The trail runs along the coast of Carpinteria and is a flat area that is easy to walk or jog. To start the trail, you can start at the Nature Preserve or if you walk down south of the state beach. At the Nature Preserve there is a dirt parking lot for free parking or you can start the trail at the other end at Tar Pits Park where you would have to pay a ten dollar parking fee. 
The Carpinteria bluffs run along the Carpinteria Seal Sanctuary where you can see the seals from December through May 31. Sometimes there is a ranger with binoculars making it easier to take a closer look at the seals at a safe distance. While going to see the seals, you must remember to be respectful and stay a safe distance away from them on the beach. 
This spring break, if you find yourself in Carpinteria, maybe shopping in town, make sure to go visit the beautiful Carpinteria Bluffs trail.
Arroyo Verde Park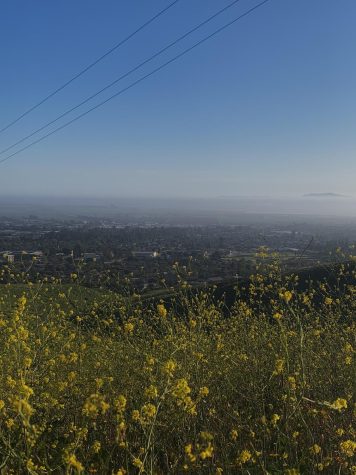 Arroyo Verde is commonly known in Ventura and I am sure many of you have been there at least once. Arroyo Verde has so many hidden beauties and is not just a park. 
There are countless hiking trails, small or long, so depending on your day you can go on a light stroll or you can go on a long adventure through the hills. You get a view of the city along with the current yellow flowers that are growing everywhere. 
In addition to the trails, there is a park, an open grass area, and baseball fields. If you have a dog or any pet, this is the perfect place to take them to run around so you are killing two birds with one stone. They have two playgrounds and baseball fields that are constantly filled with people. Arroyo Verde Park has something for everyone to enjoy. 
Now it is time to go out and make the most of your spring break with some new adventures that you can do with your loved ones.