The Blue Blur Strikes Again With A Sequel
Sonic The Hedgehog 2 Film Review
After a successful first film, Sonic returns with a sequel equaling the first film at the box office of over $350.6 million worldwide. The film premiered on Apr. 8, 2022, directed by Jeff Fowler.
Dr. Eggman is back after being sent to another dimension. Just like in the game "Sonic The Hedgehog 2," Sonic and Tails team up to search for the master emerald that is guarded away in the depths of the ocean. Sonic was able to track it down with the clues he had on his map that was given to him when he was young, however, it was given to the wrong hands.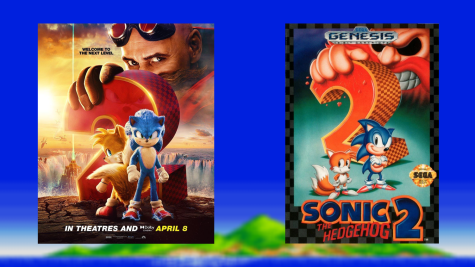 The movie was inspired by two video games titled "Sonic The Hedgehog 2" where a character named Miles 'Tails' Prower gets introduced to the franchize and "Sonic The Hedgehog 3" when Knuckles The Echidna gets introduced to the franchize. Tails has the ability to fly and is Sonic's sidekick and Knuckles has the ability to climb onto walls and is an enemy of Sonic for some time.
The majority of the actors from the previous film returned along with some new actors like Idris Elba as Knuckles and Colleen O'Shaughnessey as Tails. Ben Schwartz returns to play as Sonic The Hedgehog and Jim Carrey returns to play as Dr. Eggman. The filming process took place in both Vancouver and Hawaii.
The scenery was great. What I liked about it was that there were some settings that were named after different sonic games like "Dr Robotnik's Mean Bean Machine" and "Sonic Adventure." The soundtrack was great as well. Some aspects of the film I enjoyed was the soundtrack titled "Stars in The Sky" by Kid Cudi.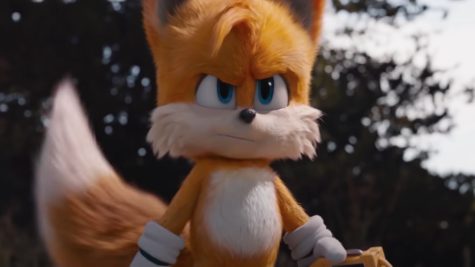 In my honest opinion, this was a really great movie and the actors have done a great job with their roles and I hope they will keep it up in the third installment. My favorite part of the film was the final battle because the action that was presented really brought my attention.
Speaking of the sequel, I have a question about the next film, what would it even be about now that Jim Carrey retired, unless he decides to come back to play a role in the movie one last time. Aside from that, I will still look forward to the sequel.
As of right now you can see the film in theaters, however on May 24, it will be streaming on "Paramount Plus" and only that streaming service only unfortunately. However, there will be a DVD and Blu-ray release on Aug.9, 2022.