Editor in chief ready for next chapter in her life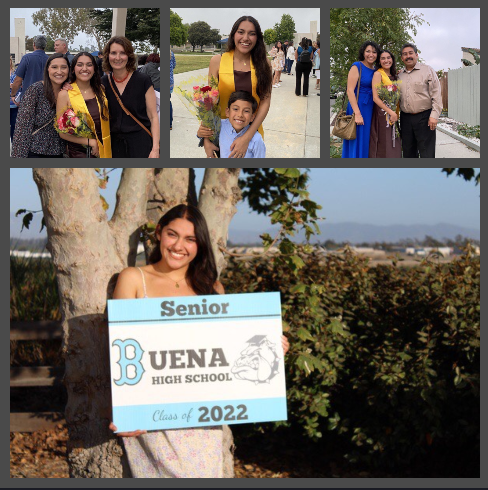 Senior Galilea Velasco, commonly known as Gali, will not be a senior for much longer, as the school year comes to the close, a new chapter of her life begins. In just her second year in journalism, she had become a leader with her position as editor in chief; adored by many for her positive personality, independence, and kindness. 
"[Gali] is like the water that helps you grow," senior Alexa Diaz said. "She's my everything, my soulmate."
Diaz has known Velasco for five years, although to her it has felt longer than that. Throughout those five years of friendship Velasco has impacted Diaz's life greatly with her attitude towards life and her strong work ethics.
"She brings out the good in me, without her I don't think I would have grown to be as mature and well rounded [as I am now]," Diaz said.
"
I've never met a student who has a bigger heart.
— Antoinette Perez
Velasco has impacted more than the lives of her friends, she has also impacted the lives of her classmates. In her first year of journalism she became a section editor and her second, as well as last, year she became editor in chief. With this she took on extra responsibilities in her already busy schedule of being a senior. 
"It's hard sometimes, I did have a busy schedule, but the hard work makes the reward bigger," Velasco said. "It feels like I've been rewarded and I wouldn't change that."
Velasco's hard work does not end there, she plans to go to Ventura College for an associates degree for child development and plans to transfer to a four year university after. Before that she will continue to stay busy during the summer with a job and tutoring others. 
"There'll be some new things, I'm just going to experiment," Velasco said.
The impact Velasco has left was not just on her peers but on her teachers as well, particularly her old English teacher Antoinette Perez who she had for two years and continued to stay in contact with. 
"She is one of the most compassionate human beings on the planet," Perez said. "I've never met a student who has a bigger heart."
But Velasco has shown she is not only known for her kindness and positive attitude, but also for her knowledge in the classroom.
"I know she has a lot of academic achievements, she's taken lots of AP classes and she earned a reward for one of her blogs in my junior English class," Perez said. "She is highly respected among her peers and teachers, she's a top student." 
As Velasco prepares for her next chapter in life, both Perez and Diaz believe that she should continue to be herself. Her effect on others is something that will not go away anytime soon and it would surprise none if she continues to have a similar effect in the next part of her life.
"[What I would say to her is] Preciosa me has dado mi vida," Diaz said. "[Which] translates to precious you've given me my life."