Buena helps save 132 lives at first Blood drive of the year
 ASB hosted the blood drive Nov. 2 to start off the month of giving. Students ages 16 and up who all met donation requirements had the opportunity to donate blood. ASB members junior Juliet  Lichtman, senior Isabella Garcia-Razon, and freshman Heaven Ruiz organized and helped form a partnership with the American Red Cross to bring the blood drive to campus.
"I learned new experiences that I have never done [before]," Ruiz said.
The American Red Cross prepared for donations in the cafeteria early morning Nov.2. They set up six beds for students to rest, two check-in tables, and a  table with snacks and water for students who needed them before or after donating blood.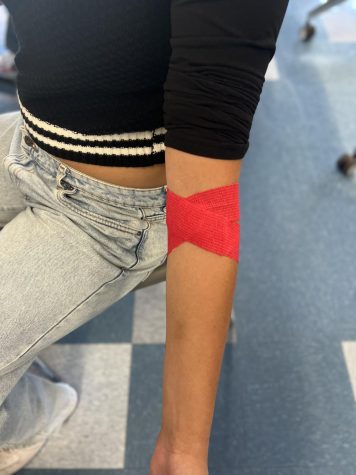 Buena had 55 students participate and three staff members. ASB was happy to report that sign up rates were higher than last year.
"We are grateful for the students and staff that did show up," Garcia-Razon said.
Many students had been looking forward to the opportunity to change lives. Donating blood is important to many, especially junior Shai Daniels.
"It's important to help make a change and help the blood crisis in any way we can," Garcia-Razon said.