These top 3 shows are worth your time this upcoming spring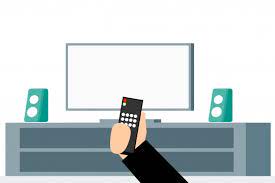 2023 is the year of amazing upcoming shows coming into streaming services, making many viewers excited to see some specific shows. Let's take a look into three shows that will be coming soon later this spring. 
Daisy Jones and The Six – Amazon Prime
Daisy Jones, played by Riley Keough, has the gift of singing. Throughout the course of her life she had only one goal, for people to know her songs and to be a famous singer. As she makes her way through fame, she meets a famous rock band lead by singer Billy Dunne, played by Sam Claffin, and together they form Daisy Jones and The Six. As time passes, secrets and conflict begin to arise which leads to a major band breakup. No one knows what happened until the story progresses to many years later when the members reveal the truth. Before the show came to be it was also known to be a New York Times best selling book which is how many know about the upcoming show. 
"Reading the book was such a new and different experience compared to other books I've read before, I'm most excited to see the characters in their 70's looks and the songs,"junior Elaine Paler said via text. "Daisy's confidence in herself and her choices changed the entire game for how she lived her life, which is what I enjoyed the most in the book." 
If you are looking for a show that has music, drama, fashion and is set in the 70's then this one's for you, it will be on Amazon Prime Mar. 3, 2023. 
"
"Daisy's confidence in herself and her choices changed the entire game for how she lived her life, which is what I enjoyed the most in the book.
— Elaine Paler
The Glory – – Netflix 
Bullied through her high school years by rich peers, Moon Dong Eun, played by Song Hye-kyo,  has one goal: to get revenge on every single person that tormented her in high school. She had spent her entire teenage years and twenties plotting retribution and she will not stop until her plan is complete. This show is a K-drama,which refers to a Korean language show that is set in South Korea, the show also  takes the viewer through her life in the present and past. It is filled with suspense and will make you addicted to how thrilling and compelling the revenge plot is throughout each episode. Season one is already available on Netflix and season two will be out on Mar. 10, 2023.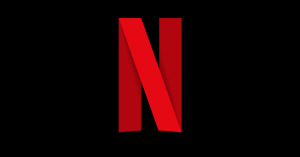 Shadow and Bone – Netflix 
Alina Starkholv's, played by Jessie Mei Li, homeland is under attack and she might be the one to stop 'The Fold', a dangerous swath of darkness filled with monstrous creatures, and help her war-torn world with her new extraordinary powers. General Kirgan who is also known as The Darkling, played by Ben Barnes, helps Alina uncover her powers and how to stop 'The Fold'. But, as everyone starts to hear about her new sun-summoner powers, danger lurks in every corner for Alina and trust will be hard to find. With an adventure and magic filled show, this series is a must watch.
"I thought the CGI was very good and it goes into many characters' perspectives so it isn't just one storyline you learn but about others as well which get tied together for the plot," senior Kaylee Herbert said. 
This show will get more popularity since Season two will be streaming on Netflix services  Mar. 14, 2023 where more action, adventure and drama will appear.